Webinar "Gender equality in the extractive sector" mit D-EITI Sonderbeauftragter Elisabeth Winkelmeier-Becker am 01.10.2020
Am Donnerstag, den 01.10.2020 um 16:00 Uhr findet das Webinar "Gender equality in the extractive sector" statt. Es ist Teil der Webinarserie "Good practices and trends in the extractive industry", welche gemeinsam mit den Bergbauministerien von Kolumbien und Peru sowie den Agenturen für Internationale Zusammenarbeit von Kolumbien und Peru veranstaltet wird. Wir freuen uns sehr, dass Elisabeth Winkelmeier-Becker (Parlamentarische Staatssekretärin beim Bundesminister für Wirtschaft und Energie und D-EITI Sonderbeauftragte) am Webinar teilnehmen wird.
Das Webinar findet auf Englisch mit spanischer Verdolmetschung statt, da es sich insbesondere an ein spanischsprachiges Publikum richtet. Weitere Information, sowie den Link zur Anmeldung finden Sie hier.
Das 18. Treffen der Multi-Stakeholder-Gruppe (MSG) zur Implementieren der EITI in Deutschland fand am 9. Juli 2020 virtuell statt
Das 47. EITI Board Meeting findet vom 16. bis 17. Juni 2020 statt. [mehr]
DAS KÖNNTE SIE AUCH INTERESSIEREN
Was ist EITI?
So funktioniert die Initiative
EITI in Deutschland
So setzt Deutschland den Standard um
Mediathek
Das sagt die Presse

26.2.2021
Die deutsche MSG hat heute ihren 3. D-EITI Bericht und einen Piloten zum Zahlungsabgleich veröffentlicht. Hier find… https://t.co/iujPR426Yc

05.06.2020
Download the 2. D-EITI report in English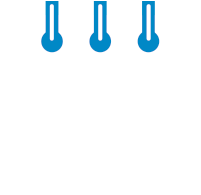 01.10.2020
Webinar "Gender equality in the extractive sector" mit D-EITI Sonderbeauftragter Elisabeth Winkelmeier-Becker